TEXTILE MACHINE ACCESSORIES

wire and metal strip bending
We have been producing a wide range of bended wire and strip components in the field of bending technology for over 70 years. In addition, we manufacture diverse textile machine accessories such as the DRATEX® full width temple and a variety of thread guides.
Our own brand DRATEX® stands for high-quality products far removed from large-scale production.
In the course of the decades, we have become specialised in small and medium-series production.
Based on customer drawings, sketches, samples and especially the customer's wishes, we manufacture whatever our capacities allow – flexibly and reliably.
Our products are used in almost all industry branches. The core target groups are companies in the field of electrical and mechanical engineering, the textile industry, textile machinery production as well as retail and trade fairs.
Of course we supply all other companies which require bended wire and strip components or textile machinery accessories.
Together with our experienced workforce, we look forward to your challenges at our company location "here in Nettetal", the lake town, directly on the border with the Dutch city of Venlo!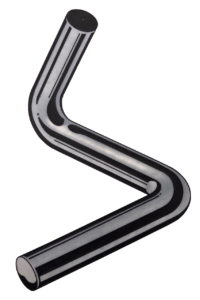 We are not only flexible with our manufacturing possibilities but also with the material to be processed. We can form all bendable materials for you, including steel, stainless steel, brass and aluminium from 0.4 to 22 mm wire diameter into a wide range of forms, flat steel up to 120 x 15 mm.
Based on our many years of close cooperation with experienced galvanisers, we deliver our products with the desired level of surface refinement including barrel finishing, plasma and powder coating.
Mirer v.R.GmbH
Ritzbruch 41
D-41334 Nettetal
opening hours
Mo-Fr  8.00 am – 16.30 pm
Personal data, which you send to us using the above contact form, will be used exclusively to respond to your request and for the associated technical administration. The data will not be disclosed to third parties.
You have the right at any time to revoke your permission to establish contact with future effect. In this case, your personal data that has been stored will be immediately deleted. After processing your enquiry, any further personal data will also be deleted.
Further information on data privacy and the handling of personal data can be found in our data protection declaration.