TEXTILE MACHINE ACCESSORIES

wire and metal strip bending
Seit über 70 Jahren produzieren wir im Bereich der Biegetechnik unterschiedlichste Draht- und Bandbiegeteile, außerdem stellen wir verschiedenstes Textilmaschinenzubehör her, wie z.B. den DRATEX® Stabbreithalter und diverse Fadenführer / Fadenleitorgane.
Unsere Eigenmarke DRATEX® steht dabei für hochwertige Produkte fernab von Massenproduktion.
Im laufe der Jahrzehnte haben wir uns auf Klein- und Mittelserien spezialisiert.
Nach Kundenzeichnung, -Skizze, -Muster und vor allem auf Kundenwunsch fertigen wir flexibel und zuverlässig alles, was unsere Kapazitäten ermöglichen.
Unsere Produkte werden in fast jedem Industriezweig eingesetzt, Kernzielgruppen sind Unternehmen im Bereich der Elektrotechnik, des Maschinenbaus, der Textilindustrie, der Textilmaschinenherstellung und des Laden- und Messebaus.
Natürlich sind wir auch für alle anderen Unternehmen tätig, die Draht- und Bandbiegeteile sowie Textilmaschinenzubehör benötigen.
In unserem Unternehmensstandort "hier in Nettetal", der Seenstadt, direkt an der Grenze zur niederländischen Stadt Venlo, freuen wir uns, zusammen mit unserer erfahrenen Belegschaft, auf Ihre Herausforderungen!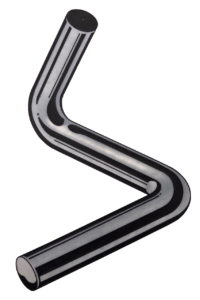 So flexibel wie wir bei unseren Herstellungsmöglichkeiten sind, sind wir auch beim verarbeitenden Material. Alle biegbaren Materialien, wie z.B.: Stahl, Edelstahl, Messing und Aluminium biegen wir für Sie von 0.4 bis 22 mm Drahtdurchmesser in die unterschiedlichste Form, Flachstahl bis 120 x 15 mm.
Durch die langjährige enge Zusammenarbeit mit erfahrenen Galvaniseuren liefern wir unsere Produkte in der gewünschten Oberflächenveredlung. Auch Gleitschleifen, Plasma und Pulverbeschichtungen bieten wir in diesem Zusammenhang an.
Mirer v.R.GmbH
Ritzbruch 41
D-41334 Nettetal
opening hours
Mo-Fr  8.00 am – 16.30 pm
Personal data, which you send to us using the above contact form, will be used exclusively to respond to your request and for the associated technical administration. The data will not be disclosed to third parties.
You have the right at any time to revoke your permission to establish contact with future effect. In this case, your personal data that has been stored will be immediately deleted. After processing your enquiry, any further personal data will also be deleted.
Further information on data privacy and the handling of personal data can be found in our data protection declaration.